Chris Humpherys's NBA Basketball Fan Profile
Who am I?
For more about me, see...

http://community.foxsports.com/blogs/ReverendRhythm

http://theredzonereport.com/

http://www.yardbarker.com/users/ChrisHumpherys

http://ballhype.com/activity/stories/Chris%20Humpherys/
Chris Humpherys's comment wall
No comments on this wall. Login to post a comment.
Chris Humpherys's Weblog Posts
The coronation of the Pittsburgh Steelers as Super Bowl champions marks the end of another football season… unfortunately. But for those of us who eat, drink and sleep pigskin 365 days a year, football season is never really over.
Football is a passionate sport for passionate fans and nobody is more fanatical about the sport than its head coaches. Over the years, many of football's more charismatic coaches have lost their tempers in not-so-gracious fashion after frustrating losses.
To ease those of you who still crave football in the off-season, we hereby celebrate the greatest post-game rants of recent memory and honor those coaches who have created moments for us to enjoy for all eternity. If you don't already know these tirades verbatim, do yourself a favor and look them up on the internet. They're guaranteed to lift your spirits. Just don't go banging on any podiums or cursing out random members of the media afterwards.
Continue reading ""
(0 comments)
To Coach Or Not To Coach... Should Never Be A Question posted on 01/28/2009

I coached youth sports a few years back.
I was living in Orlando and decided to volunteer some of my spare time at the downtown YMCA. I coached boys 11-13 years old and can say without hesitation, it was one of the most rewarding experiences of my life.
I'll spare you the details of how my team ended up winning the championship or how I wrote a letter to our team captain's school headmaster asking to allow him to play in the championship game or about how I called several last-minute full-court presses in the title game to create turnovers and uncontested layups to win us the title or how I fought back the tears as I announced each of my players by name during the trophy ceremony. Good screenplay, huh?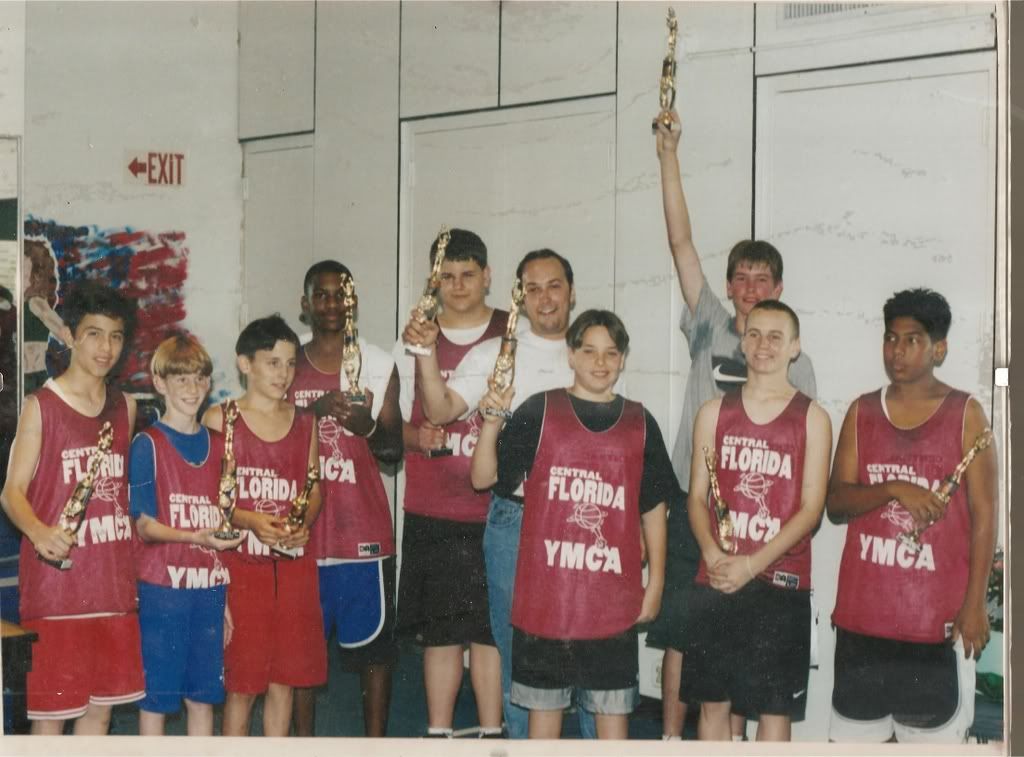 Continue reading "To Coach Or Not To Coach... Should Never Be A Question"
(0 comments)
How To Host A Successful Super Bowl Party posted on 01/26/2009

You and your buddies have been planning your Super Bowl party for months. Deep down inside, you know the party with its canned beer, half-eaten bag of stale chips and a couch that seats three will suck, but at least you'll be around your boys for the most hallowed of all sports days.
Then your girlfriend gets a call from the doctor's office where she works part-time and guess what…. her boss is having a Super Bowl party. You've met him before, know he makes a mint and should throw one heckuva bash. He'll probably even have those mini-hot dogs wrapped in crescent rolls and a plasma screen television, but you can't diss your boys.
So you're in a bind. The doctor's party will have its merit, but having to explain the principles of pass interference to those who don't understand football isn't always worth the free liquor. While your friend's couch may have fleas, at least he has a keen knowledge of the sport.
Continue reading "How To Host A Successful Super Bowl Party"
(0 comments)
(Hazy) Recollections of South Beach posted on 01/14/2009

Pinch me, I'm dreaming.
Mid-season, as it became more and more evident that my alma mater, the University of Florida, might be granted another shot at a title, my illustrious travel companion, the Don Calvino, booked a hotel room on South Beach in preparation for the festivities. The rooms on the beach are closet-like, making a Parisian domicile look spacious by comparison, but we didn't plan on spending much time there as Mango's, a South Beach staple, was within stumbling distance.
We descended upon South Beach the eve of the game and found ourselves surrounded by Oklahoma fans. They had replaced the snow birds in droves. While chants of "Boo-mer…. SOO-NER" echoed along Ocean Avenue, Gator fans were few and far between. Oklahoma pride even drowned out the Salsa/Merengue emanating from Mango's, in which we spent about twelve hours of our trip. When in South Beach….
Continue reading "(Hazy) Recollections of South Beach"
(0 comments)
Breaking Up Is Hard To Do: Mullen Leaves Florida, Strong To Follow? posted on 12/13/2008

Dan Mullen, offensive coordinator for the Florida Gators recently announced that he would be leaving Florida at season's end, if not sooner, to take the head coaching job at Mississippi State. It is still unclear as to whether he'll coach Florida in the upcoming national championship game. It is also unclear what effect that will have on the Gators' offensive game plan.
Mullen is not the only coach rumored to leave Gainesville for not-so-greener pastures. Defensive Coordinator Charlie Strong, who has long been coveted by other schools, has been linked to the University of Central Florida job, which is interesting considering they still have a head coach in George O'Leary.
Continue reading "Breaking Up Is Hard To Do: Mullen Leaves Florida, Strong To Follow?"
(0 comments)